Alternative Media Mogul Visited Washington, They Found Him in his Hotel Like this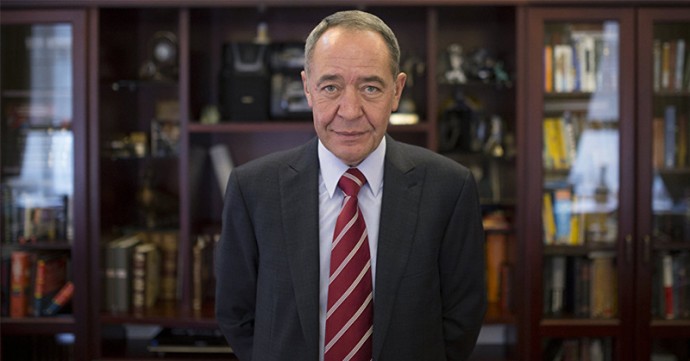 I've been breaking the news as gently as possible on all the holistic doctor deaths and I will continue to do my best as I tell you that Mikhail Lesin, founder of popular alt network RT News, was found dead in his hotel room just a few days ago in Washington, DC.
He was 57.
The network he founded has interviewed more than one holistic doctor we know personally, including Mitch Gaynor, MD (RIP). Dr. Gaynor was found dead not long after his appearance on RT. We gently broke the news about Mitch's death to the media, including a video of his RT appearance.
Here is a detailed recap of the first 12 doctors who were found dead since June 19th (though we are at 13 now, you can see the timeline at the bottom of the piece).
Full disclosure: RT News also recently interviewed my better half for their show just weeks ago. He too is a well known holistic doctor of over 30 years.
Lesin, was staying at the Hotel Dupont, and the Metropolitan Police Department is now investigating his death, along with Russian officials. His family was quick to say that the cause of death was a heart attack at age 57.
Lesin has previously been involved with controversy in the US surrounding RT, the Russian-based news source he founded. RT has challenged the western narrative of foreign policy and privacy issues. Some US politicians have suggested that RT be banned in the US for "spreading propaganda".Some US Senators, including Roger Wicker of Mississippi, recently called for the Department of Justice to open an investigation into Lesin's finances.
From the Article:
Lesin is credited with creating Russia Today, the English-language news network backed by the Russian government. Now known as RT, the network "provides an alternative perspective on major global events, and acquaints an international audience with the Russian viewpoint," according to its website.
"Lesin pushed for establishing the Russia Today satellite TV channel, later renamed RT, once saying that Russia "must do propaganda for ourselves, otherwise we'll always look like bears." RT credited Lesin with "inspiring the creation" of the agency."
The President has a high appreciation for Mikhail Lesin's massive contribution to the creation of modern Russian mass media," the Kremlin's press service said on Saturday.
The Russian Embassy in the US put out the following statement:
"Our consular officials had an opportunity to confirm that the Russian national who passed away in DC is indeed Mikhail Lesin. Out of respect to the privacy and sensitivity of the matter we are not at liberty to disclose any other information, and would ask you to refer all further requests to his family and the law enforcement officials"
We're not sure what to make of this. Interesting that people from Eric Holder to many politicians weren't happy with RT News' "alternative view" on vaccines to GMOs and much more. May he rest in peace. My heart goes out to friends and family.
This article was republished with permission from Health Nut News.
Source(s):
http://thehealthavengers.com/alternative-meotel-like-this/
http://www.healthfreedoms.org/alternative-media-mogul-visited-washington-they-found-him-in-his-hotel-like-this/